Water bottle campaign
Social Media Campaign - Water Bottles
Trace the footprint of our members and their projects/programs/portfolios
Travel internationally with PMI-CTT water bottles and share your PM stories!
If you would like to share your story about your Project/ Program or Portfolio management journey, we'd love to hear from you!
Contact socialmedia@pmi-ctt.org and we will send you a PMI–CTT Chapter water bottle to take with you when you travel. In return, we ask that you submit a photo and a story about your trip with the water bottle for posting on our website.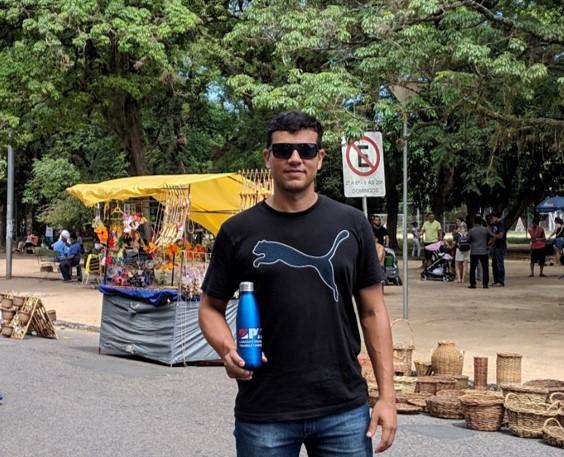 Campaign Guideline:
All active chapter members and volunteers can participate.
Simply send us a request for a water bottle before your travel (preferably a business trip)
Send your story to us with a picture (ideally the picture should include Yourself, Bottle and the country-specific scenery)
The story shall include a brief description of the project/program/portfolio and your involvement (Refer to the sample story poster). If you like to share more detail of the project, send us a URL.
Note there is only one story entry for each country, so please let us know as soon as you finalize the travel plan
We will promote and share your PM stories on our social media
Our goal is to collect photos/stories from all 195 countries within 1 calendar year
At the end of this campaign, we will enter all stories for a draw. The winner will receive a prize of a free PMI-CTT event access. You will have more chances to win if traveling with the bottle to multiple countries and submit multiple project stories.
PMI-CTT Chapter reserves the rights of the explanation of this campaign.
Read Our Water Bottle Stories Below:
Camila Martins: Bonito, Brazil
Cindy Ragan: Philadelphia and New Jersey, US
Suzanne Danis Harkness: Punta Cana, Dominican Republic
Dale Van Looyen: Seville, Spain
Diogo Magalhaes: Porto Alegre, Brazil
Ashley Meyers: Frankfurt, Germany
Liz Michasiw: Yellowknife Northwest Territories
Dave Martin: Joshua Tree National Park, California
PMI-CTT Leadership Team: Region 3 Meeting, Ottawa