CAPM Certification Preparation Workshop
Dates: Oct 31, Nov 1 & 2, 2023 (Tuesday, Wednesday & Thursday)
CAPM® Certification from the Project Management Institute is the industry standard for demonstrating competence and a solid foundation of project management skills. This workshop prepares participants to write the PMI Certified Associate in Project Management (CAPM) certification exam and provides the 23 hour educational credits required for new applications. Provides an overview of the PMI framework for project management and sets the context for the Knowledge Area courses which follow. The course covers coordination of the project management processes providing skills in developing the project charter, developing the project management plan, directing and monitoring the project work, performing integrated change control and closing the project or phase.
What's included
· 23 hours of interactive training
· PMBOK Knowledge Area quizzes
· Course manual with all instructional content
· Practice exam questions
· Instructor access outside course hours
· Assistance with PMI application
· 23 PDU / 23 Educational contract hours required for new PMI application to write the CAPM exam
· Certificate of completion
Course outline here
Instructor: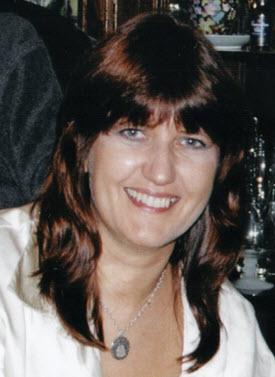 Ms. Maggie Hryhorenko
This program is provided by National Project Management Inc., a PMI Authorized Training Partner and International Project Management Training firm providing training all over North America, including many international locations. We deliver our training programs primarily through Universities and Colleges, and also through industry organizations. We have significant expertise in delivering specialized training programs in project management in every sector. Our instructors include technical expertise such as professional engineers and executive project managers with a comprehensive understanding of industry. Our instructors are also Project Management Professional (PMP) Certified providing extensive experience in project management techniques.
The course instructor is Ms. Maggie Hryhorenko. She is PMP certified with over 20 years experience managing projects, portfolios as well as large-scale programs in the information technology sector. She has experience in implementing PMO , Governance plans, analysing and streamlining processes, providing customized client/server and web based solutions, and process re-engineering implementations.
Maggie possess solid leadership, coaching and training experience as an instructor with National Project Management for more than 10 years.
Cancelation policy/Refund policy:
Registration fee will be fully refunded provided written notice is received more than 5 working days before the course start date. No refunds will be extended for later cancellations, but a substitute may attend. In the event of course cancellation, our liability is limited to the full refund of the course fees paid.
It is no longer possible to register for this event